Stick Run Magical Tikki Hat
Edit
The Tikki Hat was released on 2014, when ultra rares (red borders) were introduced. It is the first Ultra rare and is the 2nd most expensive item on Stick Run. It worth 50-150 good rares. It look really awesome, its big in size.
Characteristics:
Type: Rare (High)
Can be traded: Yes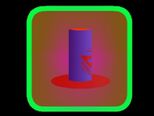 Ability: None
Cost: 2 med or 1 high
Ad blocker interference detected!
Wikia is a free-to-use site that makes money from advertising. We have a modified experience for viewers using ad blockers

Wikia is not accessible if you've made further modifications. Remove the custom ad blocker rule(s) and the page will load as expected.